New Delhi . 6 June 2018 @ The Taj Palace
Massive Earth Summit 2018
Where climate and Investment Converge

The climate tech industry is reaching new heights with the addition of 83 climate tech Unicorns with a collective value of $180 Billion as of January 2023. The climate tech investments in India itself has increased from $100 million in 2015 to $3.7 Billion in 2022. The Massive Summit was a significant event in the fight against climate change. The summit brought together a diverse group of stakeholders who are working to make a difference. The summit provided a platform for sharing ideas and best practices, and it connected people who can work together to solve the climate crisis.
It featured people from India and all around the world on a single platform where they had panel discussions and workshops on various topics, also identified new ways to reduce pollution and mitigate climate change.
The Summit featured a number of keynote speakers including the Union Cabinet Minister Gajendra Singh Shekhawat, Former Union Minister Suresh Prabhu, Helena Molin Valdes, Head of CCAC, UNEP and others.
Massive Earth Summit stood as a valuable event for anyone who is interested in climate change and sustainable development. It provided a unique opportunity to learn about the latest trends in these areas and to network with other stakeholders who are working to make a difference.
Keynote Address
Shri Suresh Prabhu is currently the Minister of Commerce & Industry and Civil Aviation of Government of India. He has handled several ministries in past from Railways to Environment, Power and Heavy Industries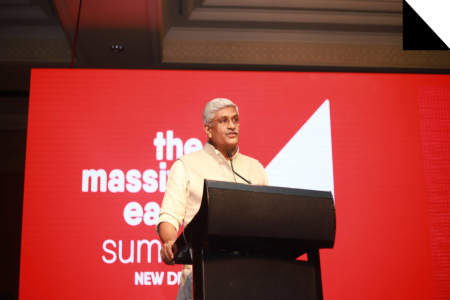 Keynote Address
Gajendra Singh Shekhawat is currently serving as Minister of State for Agriculture and Farmers Welfare. He is a member of parliament from the Bharatiya Janata Party (BJP) representing Jodhpur in the Lok Sabha.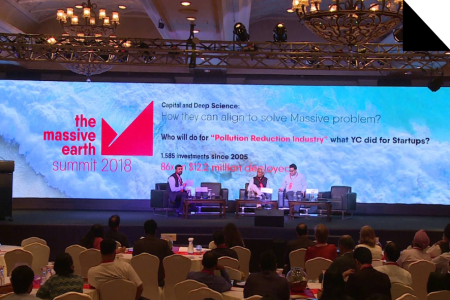 Panel Discussion
How Capital and Deep-science can align to solve Massive problems of Earth?
In Conversation
K. VijayRaghavan, Advisor to GOI
Vijay Shekhar Sharma, Founder Paytm
Shailesh Vickram Singh, Managing Partner, Massive Fund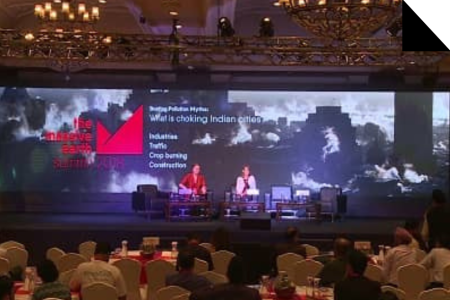 Panel Discussion
What is choking Indian cities?
In Conversation
Helena Molin Valdes, Head of CCAC, UNEP
Lesley Onyon, WHO Regional Head, Southeast Asia
Mr. J.S. Kamyotra, Director, CPCB, India
Mukesh Sharma, Ph.D., IIT Kanpur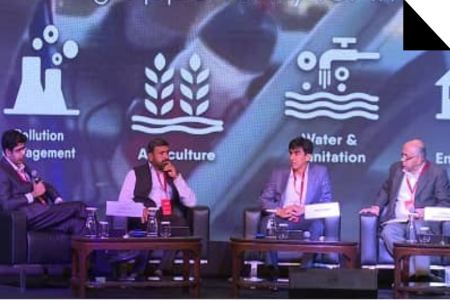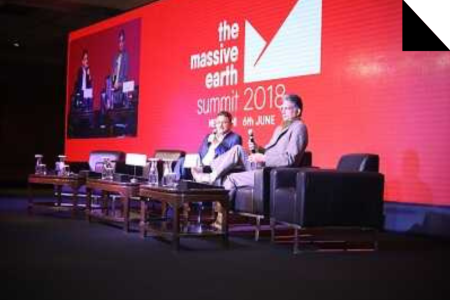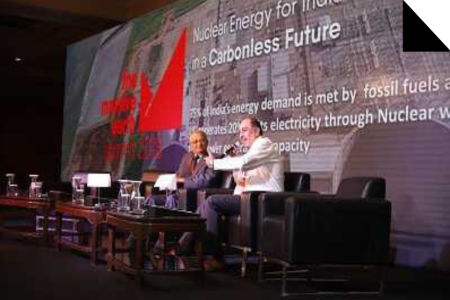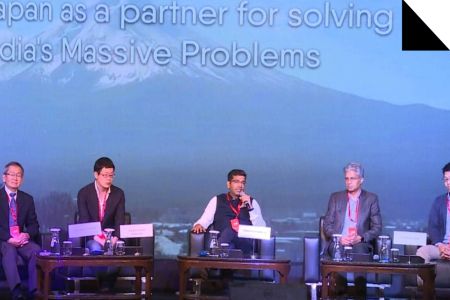 Panel Discussion
Japan as a partner for solving India's Massive Problems
In Conversation
Atul Arya, Head Energy Systems Division Panasonic
Tsutomu Tsuboi, GM Nagoya Electric Works
Fujio Kojima, Founder, Pirika
Katsutoshi Dobashi, Founder, Chrophy
Vikram Upadhyay, Evangelist, GHV Accelerator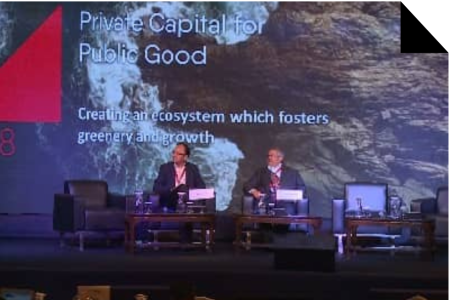 Panel Discussion
Private Capital for Public Good. Global challenges of our time i.e. climate change, compound over time and when it comes to funding it is too little too late!
In Conversation
Satya Tripathi, Chairman SIFF India
Prasanna, Founder, IAmRenew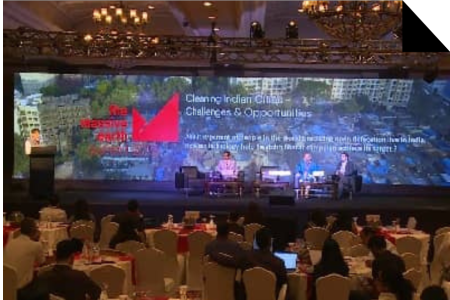 Panel Discussion
Cleaning Indian Cities – Challenges & Opportunities
In Conversation
Krishnan S Komandur, CEO Adar Poonawala Clean City
Sanjay Dev, Amar Ujala Foundation
Hrishit Shroff, Director, Mobitrash
Dipendra Baoni, Lemon Design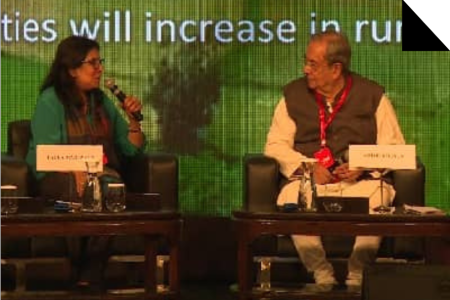 Panel Discussion
Is Rural Economy the Next Frontier of Growth?
In Conversation
Ashok Khosla, Chairperson Development Alternatives
Paula Mariwala, Founder, Stanford Angels & Entrepreneurs India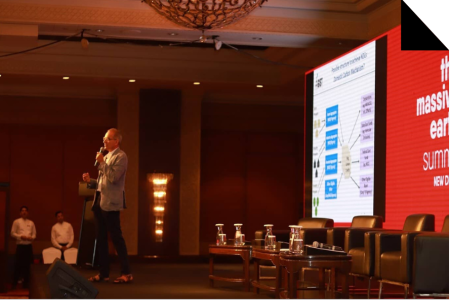 Address
Can Forests be the engine of Economic Growth? Why has technology not been able to keep pace with the rising pollution levels? What is preventing breakthrough innovation to provide clean and affordable power?
In Conversation
Pavan Sukhdev, CEO, GIST Advisory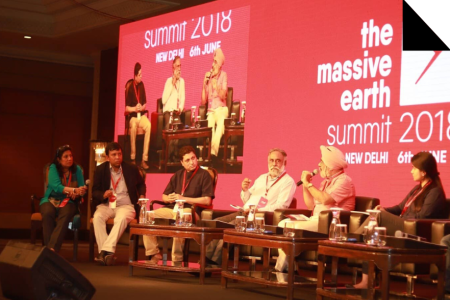 Panel Discussion
Investment Opportunity in Pollution Reduction Industry
In Conversation
Madhukar Sinha, Partner, India Quotient
Paula Mariwala, Founder President, Stanford Angels & Entrepreneurs India, Advisor Massive Fund
Sumeet Singh, Cofounder, Diro Labs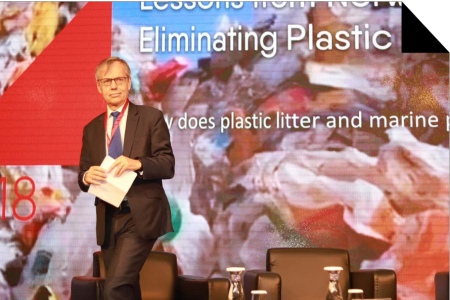 Panel Discussion
Lessons from Norway: Eliminating Plastic Litter. How has Norway dealt with Plastic Litter and how far have you been able to solve the problem? What is the catalyst – funds or technology or regulation?
In Conversation
Nils Ragnar Kamsvag, Norwegian Ambassador to India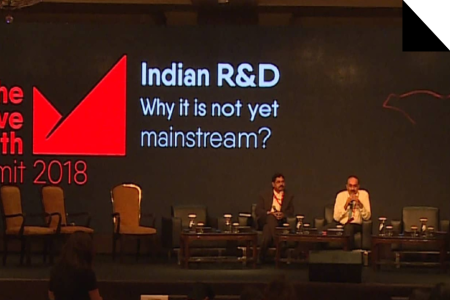 Panel Discussion
Indian R&D: Why Indian R&D is not yet mainstream?
In Conversation
H. Purushottam, Chairman, NRDC
Robinder Sachdev, President ImagIndia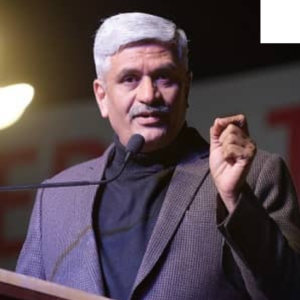 Union Cabinet Minister, Ministry of Jal Shakti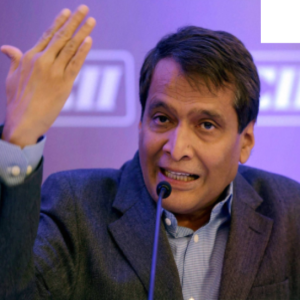 Former Union Minister for Civil Aviation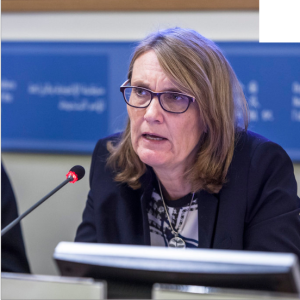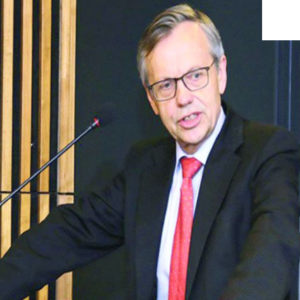 Norwegian Ambassador to India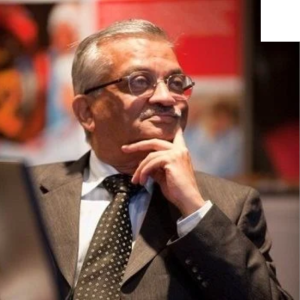 Ex-Chairman Atomic Energy Commision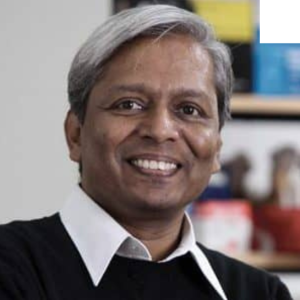 Principal Scientific Advisor to Govt. of India
Summits are generally yada yada affairs with an opportunity to escape the routine and meet fellow industry people. There are always more people outside chatting away than inside. On top of it, being the first event, the huge challenge of having delegates/speakers, etc. The event management company advised subtly to have cocktails and dinners so as to hold guests till then and oh yes not have more than 7 sessions in a day, with a lot of large panels so as to handle last minute dropouts-was the parting friendly advice.
Off-course with conferences happening every second day, one needs a sure-shot recipe for success, or what they say in Bollywood – the perfect formula film.
Somehow Massive Earth Summit 2018, first edition didn't have any of it. No cocktails, no dinner, no management institute students to fill tables and no large panels. Well, all sessions barring the startup showcase, were one on one Q&A. Result – Sessions were packed till the end. On top of it, no speaker dropouts so instead of 6 suggested, we had 17.
Massive Summit happened in a Massive way by a team that not only imagined but executed it flawlessly – ending the summit right on time at 7.30 sharp!!!
The first Massive Earth Summit was first in many ways – No plastic bottles, sustainable locally sourced food, no plastic badges, no flex side walls, and a fine line of 38 speakers and some 290 delegates (1600+ had applied and 350 were invited).
The opening keynotes were delivered by Dr. K VijayRaghvan (Principal Scientific Advisor, Government of India) and Mr Vijay Sekhar Sharma – Founder PayTM while The closing talks were delivered by Mr. Suresh Prabhu ji (Minister of State Commerce & Industry and Mr. Gajendra Singh Shekhawat ji (Minister of state for Agriculture & Farmers's Welfare).
Some of the other key speakers were
Dr. Anil Kakodkar -Ex-Chairman Atomic Energy Commission of India
Mr. Manoj Kohli -Executive Chairman, SoftBank Energy
Dr. H Purushotham -Chairman & MD, National Research Development Corporation
Mr. Sanjeev Bikhchandani (Founder Infoedge)
His Excellency Mr. Nils Ragnar Kamsvag (Ambassador of Norway)
Mr. Satya S Tripathi – Chairperson, Sustainable India Finance Facility, UN
Ms. Helena Molin Valdes -Head of the Secretariat, Climate and Clean Air Coalition (CCAC), UNEP
Dr. Ashok Khosla, Chairperson – Development Alternatives, winner of the King Zayed Award, lifetime achievement award by UNEP
Apart from the interesting sessions, we also had a showcase by 4 startups with very interesting technologies.
The event created quite a buzz in media while the tag #massivesummit #massivebydesign #gomassive was trending on Twitter. The notable mentions were Sand Art at Puri Beach about Massive Summit and coverage of the event on TV – CNBC Away, News24, print, and online media.
So a great conference, with massive buzz, and great visibility! Now what? Do we end up being a yada yada summit where people come and talk or while World in General and Delhi in particular battle with Air Pollution and climate change?
So Massive Summit was the beginning of the war which we wage against these large problems. The summit led to the launch of Climate Angels.
Climate Angels is a SEBI registered CAT1 angel investment fund that invests in startups working on Climate Tech and Pollution Reduction Tech. Climate Angels Fund is backed by India's leading Entrepreneurs, VCs, and Investors for solving Pollution & Climate change.

So hope to see you at Second Edition with some solid startups/executions and a cleaner environment
Till then
Hello Massive,
مرحبا ضخمة,
你好大量,
こんにちは
Shailesh Vickram Singh