Gurgaon . 05June 2023 @ Quoram
ClimateNXT
Where climate and Investment Converge

The ClimateNXT event took place on 5th of June 2023 which is also celebrated as World Environment Day. On the day a launch event was also hosted along with this event for the LowCarbon.Earth Accelerator program.
Panel discussions on subjects like green jobs and women-led entrepreneurships, micro-plastic, climate investing took place along with fireside chats with the speakers.

ClimateNXT by Climate Angels is an interactive forum for top tier investors, entrepreneurs, policymakers and corporates working in the space of climate tech, to decode climate investing and explore technologies that will help humanity address climate change.
ClimateNXT provides a platform to interact with global industry leaders, advanced technology startups, executive, entrepreneurs and policymakers from climate-tech space at the cutting edge of climate tech innovations featuring visionary insights, big picture conversations and fresh takes on the transformative climate technologies shaping our future.
5:30 p.m. Welcome Address & Opening Remarks
Nipun Sahni – Partner, Apollo Global
Climate Angels is a CAT 1, early-stage Climate tech fund focused on startups working in the area of pollution reduction and climate tech. Climate Angels has invested in 12 deals in last 18 months along with other leading funds.
5:45 p.m. Introduce Massive and Launch LCE –
LowCarbon.Earth 2023
Shailesh Vickram Singh, Massive Earth Foundation
The LowCarbon.Earth Lifestyle Accelerator, launched by UNEP with Massive Earth Foundation supports revenue-positive start-ups that make sustainable goods and services more readily available. LowCarbon.Earth supports climate tech & pollution reduction technologies in Micro-plastics, Agri-food, Textiles, Renewable Energy.
6:00 p.m. Panel Discussion –
Can Climate-Tech create massive Employment opportunities as the IT sector did back in 2000?
Will India's Climate-Tech Unleash a New Employment Boom, Surpassing the IT Revolution of the 2000s? With green technologies, renewable energy, sustainable agriculture, and investments in electric vehicles and energy-efficient infrastructure, is India about to create a massive wave of jobs while tackling climate urgency?
Moderator: Sumit Singh, Partner, Climate Angels Sumeet Singh is a leading early-stage / Angel investor in startups working towards pollution reduction & climate change. He has 15+ years of experience with a demonstrated history of fundraising (VC, PE, Mezz) across industries. Skilled in Mergers & Acquisitions (M&A), Corporate Finance, Business Development, Valuation, and Business Strategy
Panellists:
Pulkit Khurana – Founder, Battery Smart

Pulkit Khurana is the co-founder of Battery Smart and has built India's most extensive battery-swapping network for electric two and three-wheelers. Battery Smart has raised $40 million in funding from Tiger Global, Blume Ventures, Orios Ventures, GFC, etc.

Sandeep Chandna – Chief Sustainability Officer, Tech Mahindra

As a CSO of Tech Mahindra, Sandeep is responsible for Understanding and predicting changes in the external sustainability environment and ensuring that their business practices are economically, environmentally, and socially sustainable. He has been navigating, influencing, and cutting through organizational complexities to allow the organization to deliver on its ESG commitments.

Parimita Mohanty – Program Management Officer, UNEP

Parimita is one of India's leading minds in renewable energy, energy transition, decarbonization, and climate change and is currently, a Programme Manager at the United Nations Environment Programme (UNEP) Regional Office for Asia Pacific Office in Bangkok, Thailand.
6:30 p.m. Fireside Chat –
Scaling-up Climate Tech companies
In Conversation:
Punit K Goyal, Founder, BluSmart
Shailesh Vickram Singh, Director, Massive Earth Foundation – Moderator
Punit K Goyal is the co-founder at BluSmart, and he is on a mission to decarbonize mobility in mega cities of India and accelerate EV adoption for a better future. Punit's experience in clean-energy spans almost a decade.
BluSmart is India's first and leading all-electric ride-hailing mobility service. It is on a mission to steer urban India towards a sustainable means of transportation and to provide efficient, affordable, intelligent, safe and reliable mobility. BluSmart had raised $184 million in funding from BP Ventures, Mayfield Fund, Alteria Capital, GFC and others.
7:00 p.m. Panel Discussion –
Climate Investing: What do present VCs think?
Moderator: Tejinderpal Miglani A passionate angel investor, with investments in many ventures. An active member of the Climate Angels. Extremely passionate about the environment and how businesses need to be built without the assumption that nature is free. Believe in the fact that the solution to the world's environmental challenges will be through innovation and entrepreneurship. Hoping to be able to create an impact in this area.
Panellists:
Ashish Kumar, Partner, Fundamentum

Ashish is a Co-Founder at the Fundamentum, which is a Series B/B+ focused VC fund out of India. Prior to this, he was a tech entrepreneur and had started multiple technology companies with successful exits.

Kunal Khattar – Partner, AdvantEdge

Kunal leads the investment initiatives as well as operations at AdvantEdge Founders- India's leading seed-stage technology fund focusing on auto, mobility & the EV ecosystem.

Arjun P. Gupta – CEO, Smart Joules

Arjun is on a mission to eliminate India's need for fossil fuel-based energy. He started Smart Joules in 2014 to drive substantial energy efficiency improvements across India's businesses and factories.
7:30 p.m. Panel Discussion –
Policy in time of Climate crisis
How policy can drive founders to innovate for Climate? What is the role of India's supportive policies and ambitious climate goals in driving opportunities?
Moderator: Prasanna Singh Founder, SaurEnergy and IAmRenew. Working to build more awareness and involvement with sustainability and the sunshine sector, with plans to execute projects that will impact and build a business along the way.
Panellists:
Yogendra Saxena – Sustainability Advisor, TÜV Rheinland Group

Dr. Saxena has led the sustainability agenda at leading Indian Corporates Tata Power, Jubilant Life Sciences, and Ambuja Cements, as well as multilateral organizations such as United Nations Development Programme and Central Pollution Control Board.

Ankit Mittal – Co-founder & CEO, Sheru

Ankit, co-founder and CEO of Sheru, holds an engineering degree from the Birla Institute of Technology and Science, Pilani. He works to promote sustainability in India's energy industry and offers innovative solutions. One of his notable achievements is providing renewable power producers with affordable storage facilities for excess energy. Ankit has also pioneered India's first V2G start-up, integrating vehicle-to-grid technology with battery swapping, a global first in the industry.

Raghav Handa – Director, Strategic Business Development, HSBC

Raghav is Corporate Banker with over 16 years of experience in the industry. He is responsible for Strategic Business Initiatives, Govt. Affairs, Sustainability agendas, and Public Policy Advocacy. Prior to joining HSBC India in 2011, Raghav worked with HDFC Bank Ltd for 4 years as a Financial Institutional Group Coverage Banker.
8:30 p.m. onwards – Networking and Dinner
The rest of the evening shall be devoted to fostering relationships and cultivating networks over dinner and refreshing beverages.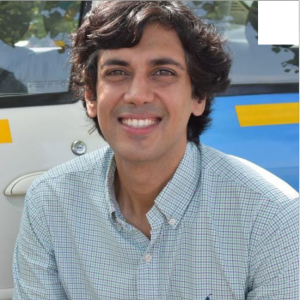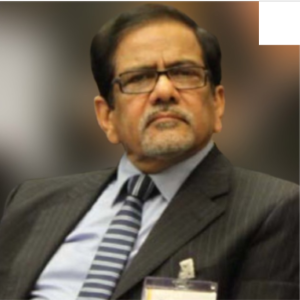 Sustainability Advisor, TÜV Rheinland Group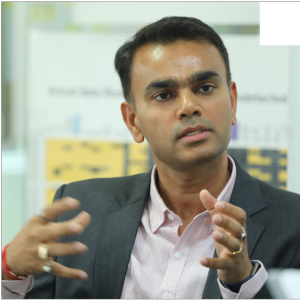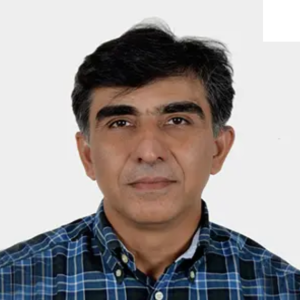 Partner, Apollo Global Management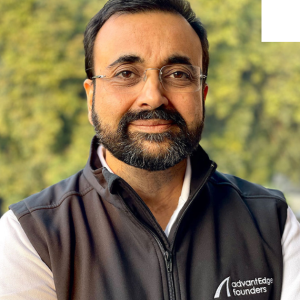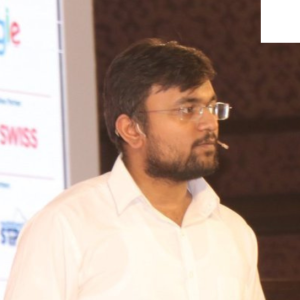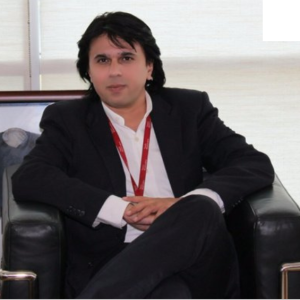 Chief Sustainability Officer, Tech Mahindra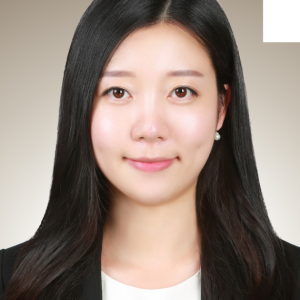 Programme Management Officer, UN Environment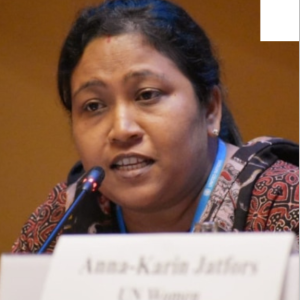 Programme Management Officer, UN Environment