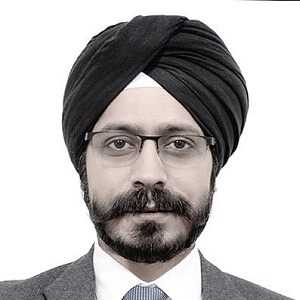 Sumeet Singh 
is the Co-founder of Diro Labs, which is developing world's first Decentralized Identity & Access Management (dIAM) platform.  He has 15+ years of experience in Finance and Fundraising.
Prior to Diro, he worked at Emerging India Value Advisory LLP, an Investment Banking firm, leading the transaction deliverables for Private Equity Syndication, Mergers & Acquisitions and assisted Mezz Debt Funding transactions.
He was Director (Real Estate) at Forbes Consultancy & services and served Ernst & Young as Associate Vice-President, working in transactions in Renewable Energy, Thermal power, Ports and Power Transmission.
Sumeet is a commerce graduate from Delhi University.