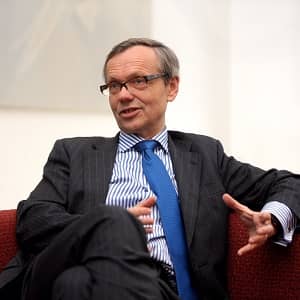 Nils Ragnar Kamsvåg
was appointed Norwegian ambassador to India in 2015.
Mr. Kamsvåg has served as Ambassador to Serbia, Macedonia, and Montenegro (2010-15), as Representative to the Palestinian Authority and as Ambassador, Middle East and North African Affairs in the Ministry of Foreign Affairs (MFA).
Ambassador Kamsvåg joined MFA in 1981. In addition to varied positions in MFA, he has been posted to Beirut, Rome, Brussels, Beijing, Jerusalem, and Belgrade. From 1990 to 1993, he was Director of Public Affairs in Norsk Hydro.
Mr. Kamsvåg has an MA in History from the University of Oslo.