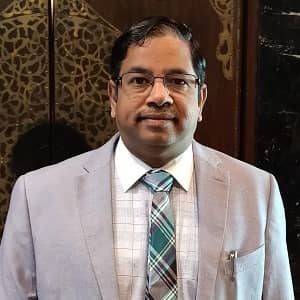 Krishnan S. Komandur
 is a waste management professional with over two decades of experience.  His past work experience has given him the opportunity to understand and respond to government policies to mitigate the problem of waste disposal by various technologies.
Adar Poonawalla Clean City Initiative is one of the philanthropic initiatives of Mr. Adar Poonawalla to make Pune city more livable. With an investment of 100 cr, this strives to achieve the objective through efficient collection and transportation of waste.
The Clean city initiative is driven by the involvement of over 450  employees, with over 250 machines working throughout the year. The initiative is actively supported by volunteers, NGO, and citizens. The initiative has also developed an app for citizens to report garbage.