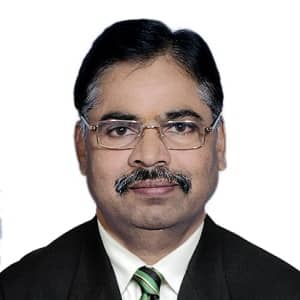 H. Purushotham
is the Chairman & Managing Director of National Research Development Corporation (NRDC) an Enterprise of Department of Scientific and Industrial Research (DSIR). In addition to the above position, Dr. Purushotham also holds additional charge of Director General of Consultancy Development Centre (CDC) an Autonomous Institution under DSIR; both the institutions are under the Ministry of Science & Technology, Govt. of India.
Dr. Purushotham obtained his B. Tech in Chemical Engg., from Andhra University (1982), Vishakhapatnam; M. Tech from IIT, Kharagpur (1984) and later obtained MBA from IGNOU and Ph.D. from Osmania University, Hyderabad.
He was trained at Venture Capital Institute Washington on Venture Funding and National Business Incubation Association USA on Incubators Design and Development. He was a member of Investment Committees of many VC firms (UTI, ASSCENT INDIA FUND, GVFL, APIDC VENTUREAST, SCICOM) and Government bodies (DST, DSIR, MoMSME, MHRD, TIFAC, TDB, CSIR, IITs etc.) promoting Innovations.
The Innovative initiatives were taken by Dr. Purushotham in the area of Research Teaching and Consultancy over the last 33 years significantly contributed to the better performance of the organizations he has been working and sustainable socio-economic development of the Nation, as these initiatives generated Large Employment Opportunities and Wealth Creation through New Entrepreneurial Ventures.