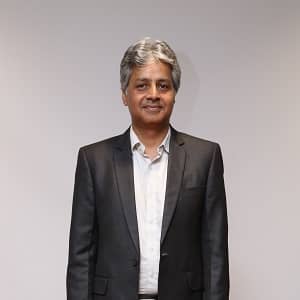 Atul Arya is the Head of Energy System Division in Panasonic India. In his current role, he is spearheading Panasonic's ambition to be a leader in the Energy Storage Market – a bourgeoning segment with immense potential – in India and other emerging countries. This is in line with the business goals of the organization as Panasonic's businesses are aligned around four growth pillars, one of which is business-to-business solutions with energy storage falling under it.
For over two decades, he has honed his skills in multi-cultural environments and various markets, among which are India, Bangladesh, Sri Lanka, and China. His experience with Manufacturing, Data Centers and T&D sector with global companies like Siemens, Schneider Electric & Alstom and his deep understanding and experience in Indian markets across various domains had led to him being entrusted with the task of adding a new dimension to Panasonic's Energy Storage Systems in India.
Mr. Arya is of the firm belief that in countries like India, per capita electricity consumption is below the world average and there's a conspicuous need to adopt new technologies like Energy Storage to provide faster access to electricity across the length and breadth of this country. Reinforcing this stance is the fact that accessible electricity is critical in empowering vast populations and providing opportunities for a better livelihood and living conditions, echoing Panasonic's own drive for a better world, a better life.
Away from his corporate responsibilities, Mr. Arya is passionate about health and fitness and is a dedicated long distance runner, cyclist and enjoys playing squash. He also feels strongly about giving back to society and works with an NGO that's providing quality education and life options to deprived children.